Introduction to Master in Global Sports Marketing
---
The Master in Global Sports Marketing is not just a master´s degree, it is a career booster.
Objectives of the Master in Global Sports Marketing
---
We aim to identify, inspire, challenge and set on the right track the future protagonists of the sports industry, the ones that are going to extract from today's trends the seeds of the future growth of the football business and the sports industry at a global scale.
Target group and Student Profile
---
We seek to admit students into Master in Global Sports Marketing programme who offer diverse perspectives, backgrounds, and interests, and who share a commitment to excellence in the sports industry.
We look for evidence of that commitment in areas including applicants' academic records, their professional accomplishments, and their engagement in their community.
We place emphasis on those skills and qualities we believe are necessary for academic success and participation in the intellectual life at LaLiga Business School.
Professional Opportunities
---
Entrepreneurship and development of different projects within the main players of the sports industry:
LaLiga
Other leagues
Federations
Sports related institutions
Agencies
Brands linked to sports
Clubs and Sports Associations
Agents
Guaranteed Internships
---
Our Internship department will ensure you get the right internship that will allow you to strengthen and match the acquired theory to implement learnings in a challenging-business environment. Constructing a solid network and opening opportunities for the future. Our team will help you with several services: Introduction to hiring practices, including CV preparation. Interview skills. Continued support while you're conducting your internship.
MÓDULO I - INMERSION IN THE SPORTS INDUSTRY
Understanding LaLiga
The Sports Industry
Sports Events Day
Property Management
MÓDULO II - SPORTS MARKETING AND COMMUNICATION
Sports Communication
Sports Media
Communication Director
Sports Marketing
Marketing Director
Brand Management
MÓDULO III - MARKET INVESTIGATION
MÓDULO IV - DIGITAL MARKETING AND DIGITAL STRATEGY
MÓDULO V - SPONSORSHIP AND STRATEGIC ALLIANCES
Sponsorship Introduction
Commercial
Activation
Measurement
Sponsorship Innovation
MÓDULO VI - INNOVATION AND ENTREPRENEURSHIP
STEP 1: REQUIREMENTS
---
In order to guarantee excellence in training, this programme is designed for a maximum of 25 students.
Therefore, during the admission process, in addition to the legally established requirements for accessing postgraduate programs, we will evaluate positively those profiles that meet any of the following criteria:
Graduates in Economics, Marketing, Business Administration.
Profiles that have obtained other university degrees will be valued.
People who want to develop their professional life in the sports industry.
Professionals who have at least two years of experience in the sector.
Professionals who wish to make a change in their careers.
STEP 2: RESERVE YOUR PLACE
---
The admission period to take this Programme starts on November 1st, 2021.
STEP 3: DOCUMENTS REQUIRED DURING THE ADMISSION PROCESS
---
Application form duly completed and signed by you.
Digitized passport-size photo. Please, save the .jpg file with your full name.
Two copies of the front and back of your National Identity Card (DNI), if you have Spanish nationality, or a copy of your Foreigner Identity Number (NIE), if you are a foreigner residing in Spain, or a copy of your Passport. Submit originals and paper copies before LaLiga Business Schools offices for their comparison, or send a notarized copy by mail.
Two copies of the front and back of your University Degree. Submit originals and paper copies before LaLiga Business Schools offices for their comparison, or send a notarized copy by mail.
A copy of your Personal Academic Certificate: Submit original and paper copy before LaLiga Business Schools offices for their comparison, or send a notarized copy by mail.
All the documentation specified in the 3rd Step must be sent to the following email: business-school@laliga.es
Academic Staff
---
Mr. Enrique Moreno
LaLiga Global Brand Director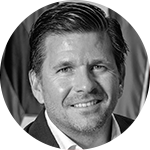 Mr. Óscar Mayo
LaLiga International Development Director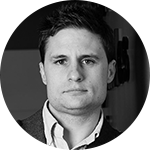 Mr. D. Javier Tebas
LaLiga President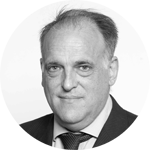 Mr. José Moya Gómez
LaLiga Business School Director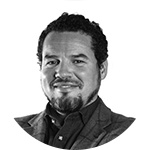 Mr. José Carlos Franco García
BI & Analytics Director at LaLiga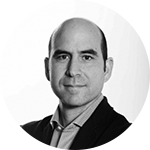 Mr. Boris Gartner
CEO LaLiga North America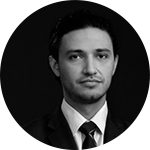 Mr. Joris Evers
LaLiga Global Communication Director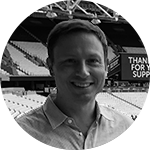 Mr. Juan Carlos Díaz Martínez
LaLiga Sales and Marketing Manager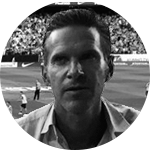 Mr. Alfredo Bermejo
LaLiga Digital Strategy Director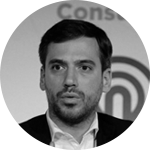 Mr. Melcior Soler
LaLiga Audiovisual Area Director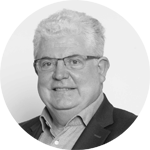 Mrs. Minerva Santana
LaLiga Innovation and Global Development Director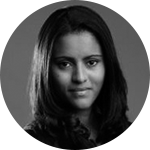 Mr. Antonio Bolanos López
Volvo Ocean Race Ex-Managing Director/ University Professor and Corporate Trainer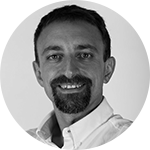 Mr. Julio Senn
Managing Partner in Senn, Ferrero, Asociados Sports & Entertainment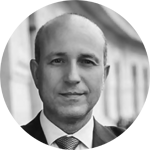 Mr. Ricardo de Buen Rodríguez
Arbitrator at the Court of Arbitration for Sport | Managing Partner at DE BUEN RODRÍGUEZ
ABOGADOS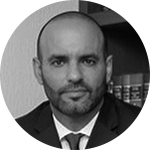 Mr. Carlos Cantó
CEO de SPSG Consulting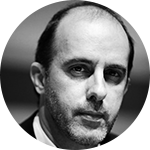 Mr. Félix Muñoz
Independent consultor & Professor of Marketing and Communication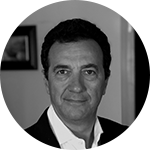 Mr. Edouard Legendre
Ogilvy Sponsorship Director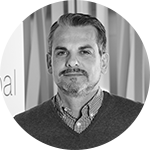 Mr. Miguel Mateo
Marketing Director & Media EHF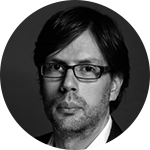 Mr. David Serrahima
General Manager Octagon Spain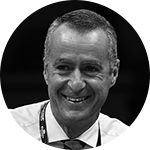 Mr. Adolfo Bara
Senior Vice President & General Manager Football at IMG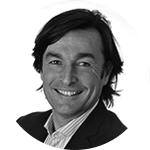 Mr. Maheta Molango
CEO at Real Mallorca and Advisory Board Member at Baker McKenzie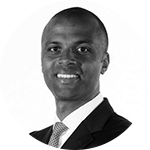 Mr. Javier Ferrero
Managing Partner in Senn, Ferrero, Asociados Sports & Entertainment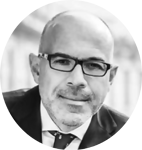 Ms. Ornella Desirée Bellia
Head of Legal Department of the European Professional Football Leagues (EPFL)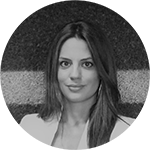 Mrs. Marta Verano
LaLiga Global Partnerships Activations Director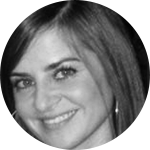 Mr. Daniel Moreno Ortega
Manager Sports Marketing Teamsport at PUMA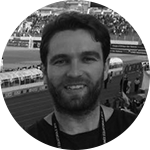 LaLiga

360º
---
CAMPUS
---
The LaLiga's new Headquarters.
ACTIVITIES
---
Our students will enjoy a unique experience by gaining first-hand knowledge from LaLiga and its Clubs/ Public Limited Sports Companies.
Visits to the Football Clubs of LaLiga where Clubs/Public Limited Sports Companies' professionals will share their know-how with our students.
In the course of the Master's programme, our students will try to solve real cases related to the activities developed by LaLiga and/or its Clubs/ Public Limited Sports Companies' activities.
Our students will be able to attend any meeting, seminar and internal committees held by LaLiga.
Attendance, together with a "Football Match Manager", to official matches in order to get first-hand knowledge of their respective roles and a better understanding of how an event of this nature is usually organised.
TRAINING
---
Academic staff composed of professionals of sports industry and employees of LaLiga with a great experience and teaching skills.
Our students will have access to exclusive contents of LaLiga.
The Master's programme is designed, coordinated and directed by the LaLiga professionals.
INTERNSHIPS
---
Internships at the LaLiga's associated Clubs/Public Limited Sports Companies.
CAREERS SERVICE
---
In addition to guaranteeing internships, LaLiga will offer students who successfully complete this Master's Degree the opportunity to be part of a careers service that promotes contact between the students and the different entities of the Sports Industry.
Data Sheet
---
Duration:

From November, 2023 to June, 2024
Modality:

On-site
Agenda
Monday to Thursday
From 17:30h to 21:30h
90 ECTS
1 academic year + 6 months internship
Funding Options
---
LaLiga Business School has an agreement with Santander Universidades (Banco Santander Group, LaLiga Title Sponsor) through which our students can be selected for Funding and Loan Options.
For more information:
International Payments
---
In order to make the payment process easier and minimize the costs, LaLiga Business School offers the on line platform Flywire, to all the students that prefer to pay in a different currency rather than the euro
Did you know?
Flywire is the global market leader for education payments, the Trusted Choice of millions of students, thousands of institutions and hundreds or recruitment agents and partners worldwide. Flywire offers convenient payment options from over 240 countries and territories, in more than 130 currencies.
Flywire supports a variety of local payment methods including bank transfers, credit cards, e-wallets and more.
Flywire guarantees payment as soon as funds are received in any of our accounts around the world.
Flywire offers peace of mind by providing real-time payment tracking every step of the way through email, in-app and text alerts.
Flywire offers 24x7 multilingual support via email, phone or live chat.
Flywire provides a secure and streamlined refunding process with automatic tracking notifications.
Flywire's internal controls ensure that funds are secure and protected against fraud.
Flywire provides a Best Price Guarantee: if you find a better exchange rate at your bank within two hours of booking a local currency bank transfer with Flywire and send us a quote from your bank, we will match it.

Educational Trips
---
Visits and trips are one of the most important pillars of the Master in Global Sports Marketing. The aim of these activities is to allow our students to visit and learn first-hand about LaLiga Clubs, Sports Institutions, Properties and Agents in the industry. In this way, they will be able to go directly into real environments where they will receive Master Classes and will be able to solve Practical Cases working hand in hand with the directors and managers of these institutions.
Our Programme includes a series of Visits, Interactive Experiences and Trips to:
USA (New York)
Qatar (Doha)
Spain (LaLiga Clubs and other Sports Entities)
UNITED STATES
During this trip students will be able to enjoy an Immersion in the US Sports and Entertainment Industry.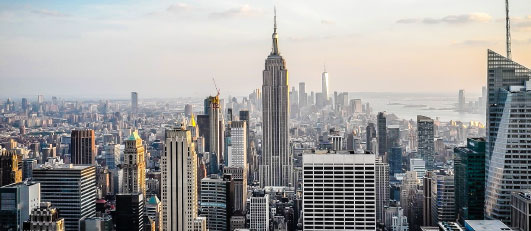 New York, the city where the Headquarters of the major North American leagues are located
QATAR
During the trip to Qatar, the students will be able to learn more about all aspects related to the organisation of the 2022 World Cup.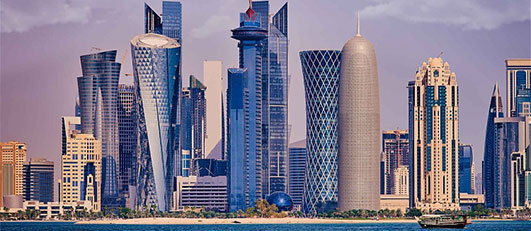 Doha, capital of Qatar
SPAIN
In Spain, the students will go on several educational trips to different areas of the country where they will be able to visit some of the most important LaLiga clubs and attend presentations by their managers. The main objective of these activities will be to learn about the internationalisation processes of the Spanish clubs as well as to get to know their internal structure, the functioning of their different departments and discover all the keys to the business that will prepare the students for their professional future in this sector.
Students will also visit some Sports Institutions and Properties of other sports and sporting venues at the forefront in the country.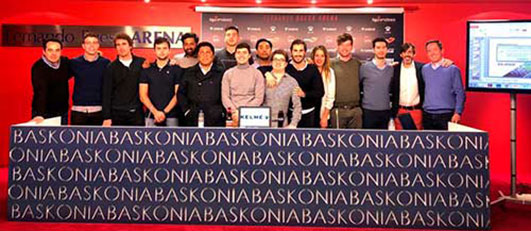 LaLiga Business School students at the headquarters of the Alavés Baskonia group, Vitoria-Gasteiz (Spain)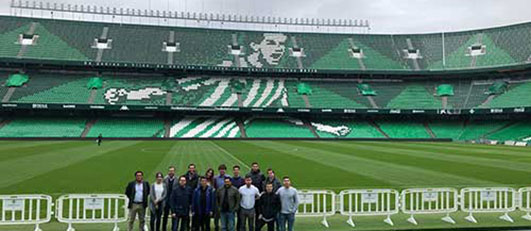 LaLiga Business School students at the Benito Villamarín Stadium, Seville (Spain)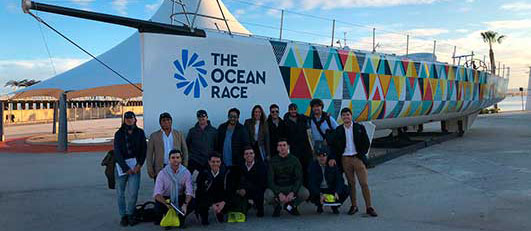 LaLiga Business School students at the Ocean Race, Alicante (Spain)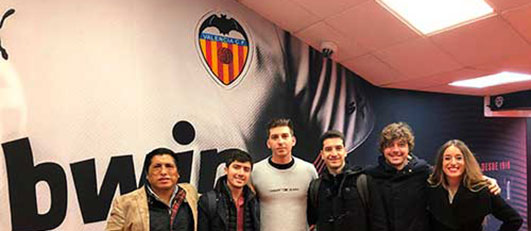 LaLiga Business School students at the Mestalla Stadium, Valencia (Spain)
Employability
---
ENTITIES THAT HAVE HIRED OUR STUDENTS
---
ENTITIES WHERE OUR STUDENTS DID THEIR INTERNSHIPS
---
Careers Service
---
Multimedia
---
Enrollment and Admission Process
---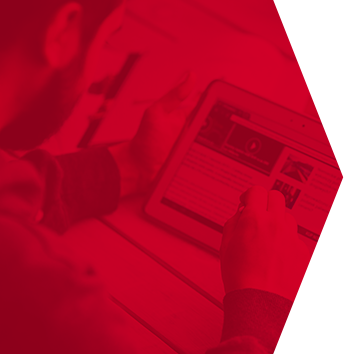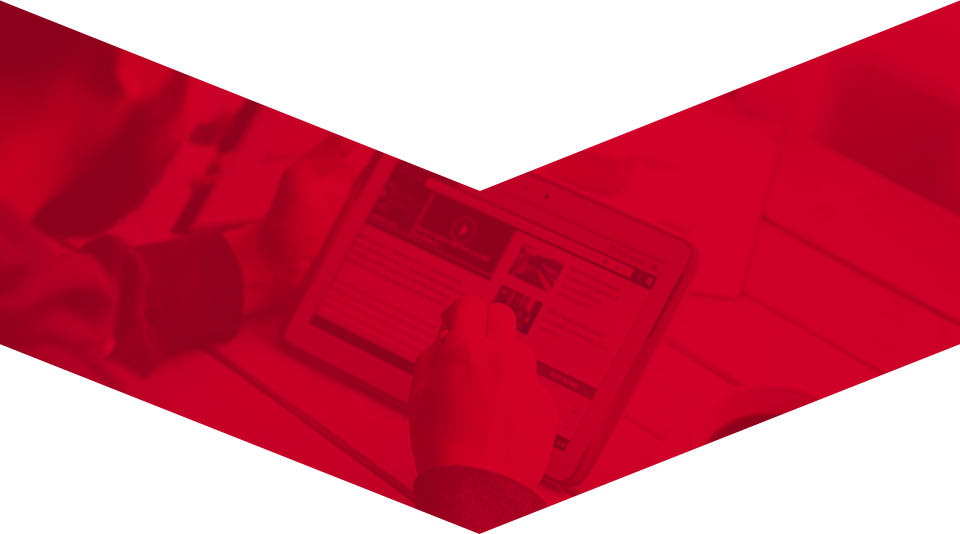 Orientation interview with the Admissions Department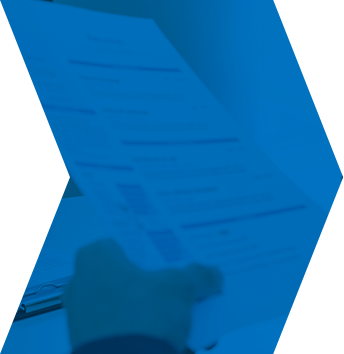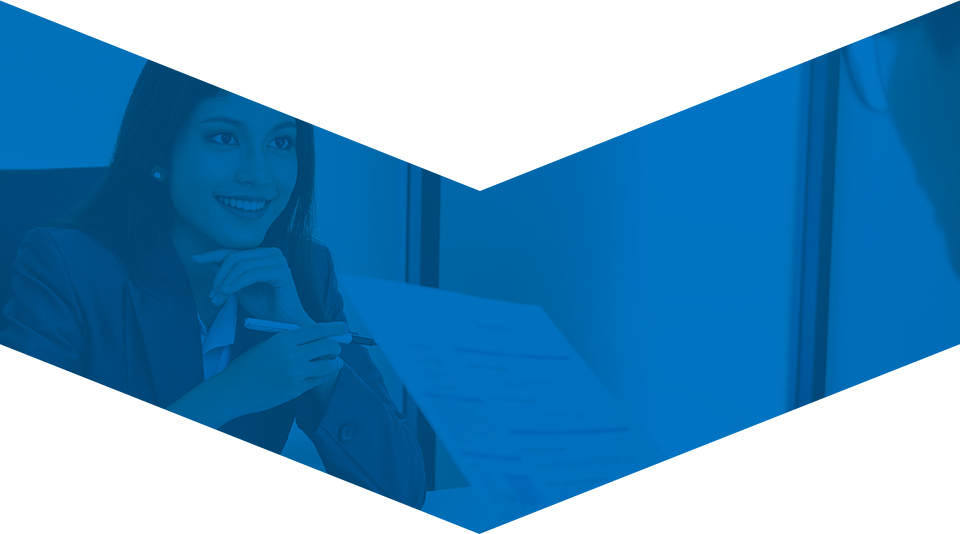 Submission of updated CV and Cover Letter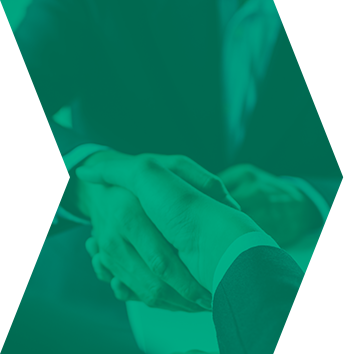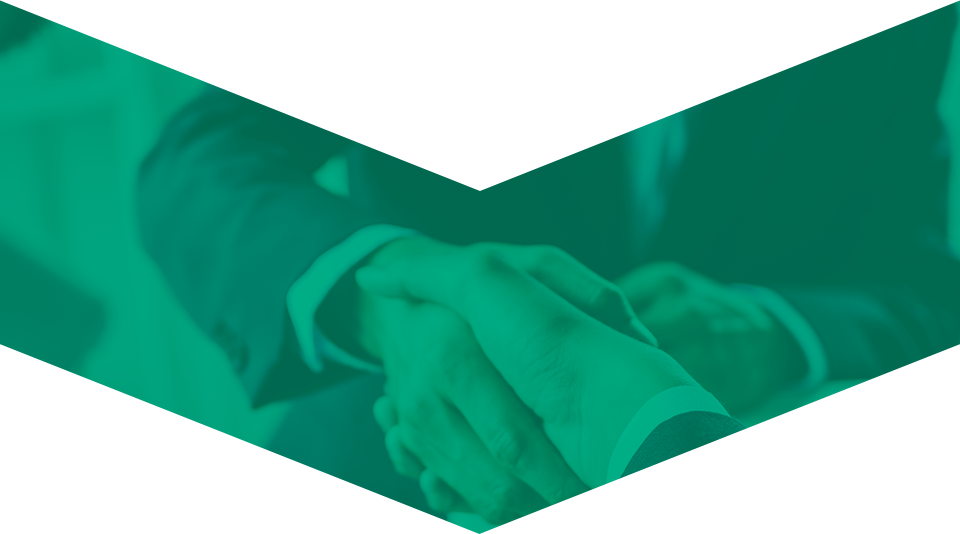 Interview with one of the Directors of the program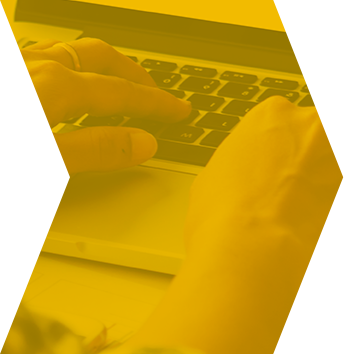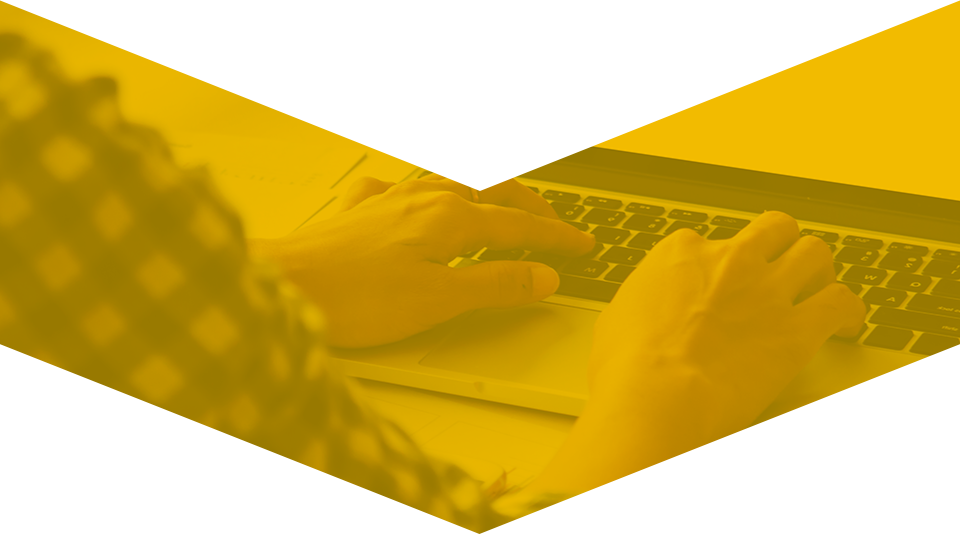 Analysis and internal study of the process
Accredited by: