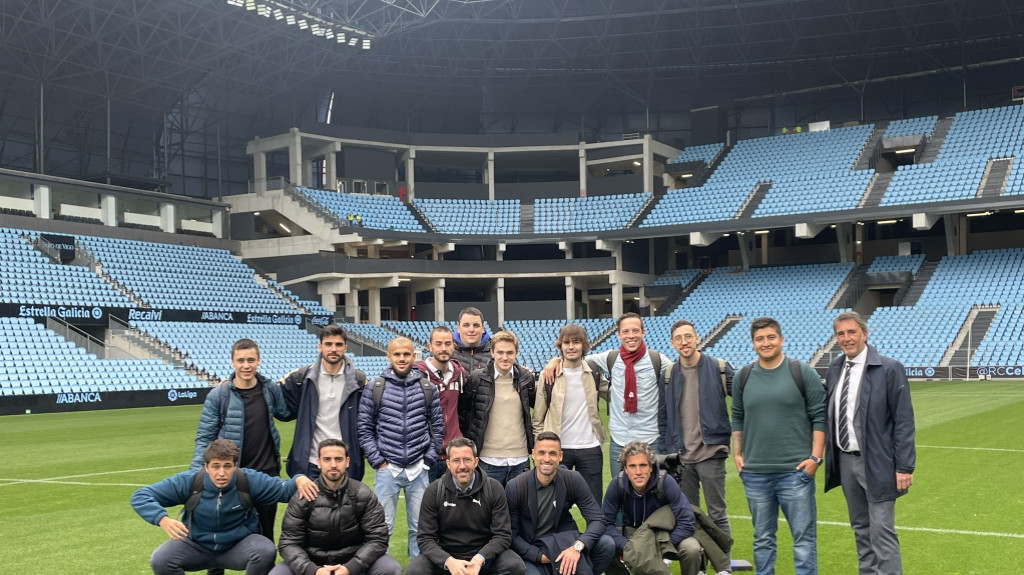 Visits / Trips
Visit to RC Celta Academy Team
18/05/2023
The Master in Football Management, Methodology and Analysis students traveled to Vigo with the aim of visiting the sports facilities of the RC Celta club, as well as learning about the structure and organization of the youth academy at the club.
As part of the Master's program in Football Management, Methodology and Analysis, students had the opportunity to travel to Vigo to learn how the RC Celta youth academy is managed and also to see the club's facilities.
The visit began with a tour of the ABANCA BALAÍDOS stadium, where the students visited the facilities and the museum. Later, a series of talks were held at the stadium itself with the aim of introducing students to the functions, responsibilities and tasks of the RC Celta youth academy coach, as well as observation as a method to improve the performance of coaches. . After taking a break, the last presentation was held in which the students were taught about Galicia Sport 360.
After spending the morning at the RC Celta stadium, the students visited the A MADROA sports complex where they took a guided tour of the facilities and received a talk about observing training sessions of the base teams (Celta C and Juveniles).
Finally, a visit was made to the AFOUTEZA sports city where a guided tour of the facilities was made to later set off for the airport to return to Madrid.
Without a doubt, this was an experience of great formative value for the students, since they were able to learn first-hand how a Professional Soccer Club works with its youth system.