Schedule:
Classes from Sundays to Thursdays from 15:00h to 21:00h
Modality:
On campus classes + webinars with special guests
Duration of course:
8 months
Language of Instruction:
English
MBA
in Sports and
Entertainment
Empowering the Game Changers of the Sports Industry
KEY DIFFERENTIATING ASSETS
VISION & MISSION
Extraordinary era of transformation in Sports and Entertainment Industry
MANAGEMENT TEAMS
2 MBA Directors
1 MBA Coordinator
EDUCATIONAL
TRIPS
LONDON (5 days)
MADRID (5 days)
IN-HOUSE CASE
STUDIES
LaLiga and its 42 teams
Learning from Successes and Failures
Evaluation: only real case studies (6)
COLLABORATING COMPANIES &
ENTITIES
AMAZON WEB SERVICE,
NETFLIX,
NBA,
ELECTRONIC ARTS,
SONY PICTURE,
MICROSOFT,
OGILVY,
MOVISTAR,
MOTORPRESS,
THE MUSIC REPUBLIC,
IDOM
Aspire Zone Foundation
Boasts some of the world's finest sport stadia and venues offering a unique sport, sports medicine, research and education destination for the international sports industry.
Able to service the highest sporting demands ranging from hosting major sports events to training and precompetition camps to conferences and research as well as injury diagnosis, treatment and rehabilitation through. Aspire Academy, Aspetar Sports Medicine and Orthopaedic Hospital, a FIFA Accredited Medical Centre of Excellence and Aspire Logistics.
LaLiga Business School
The educational department of LaLiga, created and run by professionals from the Sports & Entertainment industry and responsible for finding and nurturing talent.
We are the industry: our speakers are top executives from LaLiga, LaLiga clubs and other relevant local/international institutions/corporations.
We understand the industry needs and trends and we design the programs and train the game changers of the future accordingly.
Aspire Zone Foundation & LaLiga
Aspire Zone Foundation (AZF) and LaLiga have jointly developed this 9-week program that will be based in AZF´s facilities in Doha, Qatar. The MBA is part of a long-term strategic partnership that started with the MoU signed by LaLiga and AZF in 2019, that among other purposes ultimately benefits the sports and entertainment community by training the changemakers of the future that the Qatari industry demands.
Javier Tebas
President - LaLiga
LaLiga is firmly committed to education. By means of a qualified academic education, their sports professionals may achieve a better management of football clubs and institutions.
The "LaLiga Business School" is the reflection of the educational project that our Institution has created and promoted in order to detect, recruit and train both present and future talent within football management, methodology and analysis areas.
The Spanish Football League is the best in the world, therefore it is, extremely important that sports entities that take part in our official competitions, as well as in other sports, are able to provide their respective football clubs and institutions with management excellence by means of qualified and trained professionals.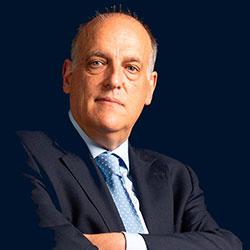 Mohammed Khalifa Al-Suwaidi
CEO – Aspire Zone Foundation
Aspire Zone Foundation is recognized throughout the world as a pioneer in sports innovation and performance. As a global leader, we partnered with the most esteemed organizations in the world to help us achieve our goals. Hence, comes our partnership with Laliga, the Spanish professional league.
The strategic partnership between Laliga and Aspire Zone laid out the foundations to collaborate in various areas, the most notable of which was a commitment to developing young talent and fostering teamwork while sharing knowledge and experience across various fields of sport, sports science, and innovation programs.
We, Aspire Zone Foundation, are proud to collaborate with Laliga to demonstrate the superiority of our integrated services model as we continue to draw ambitious inspirations from Qatar National Vision 2030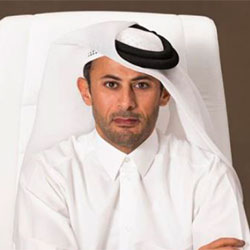 Kamel Badawy
Business Management & Intelligence Director - Aspire Zone Foundation
Graduated in Mechanical Engineering by the Higher Technological Institute. Master of Science – MS, Operations & Supply Chain Management by the University of Liverpool.
He began his professional career as Oracle Supply Chain & Manufacturing Consultant at Alkhorayef Group in 2008.
He joined Qatar Foundation in 2010 as Senior Business Analyst and in 2014 he was promoted to Head of System Support.
In 2016 he moved to Aspire Zone Foundation, a company that boasts some of the world's finest sport stadia and venues for the International Sports Industry, involved in Qatar World Cup 2022.
He is currently Business Management & Intelligence Director, a position he started holding in 2020.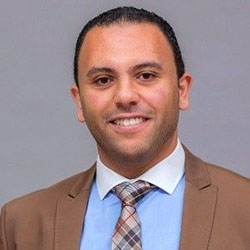 Óscar Mayo
Business, Marketing & International Development Director - LaLiga
Executive MBA at IEDE Business School.
He has developed his professional career in Marketing and Business Development in the Sports, Fitness and Educational Industry. He occupied the position of Sports Center Director at BeOne and Manager for Spain and Portugal at Gympass.
Between 2012 and 2016 he was named Head of Marketing at Escuela Universitaria Real Madrid | Universidad Europea.
In 2017 he joined LaLiga as Executive Agent in the Chairman's Office and within a few months he was promoted to Business, Marketing & International Development Director.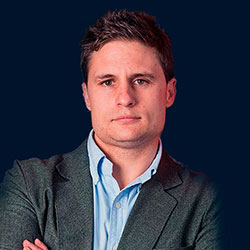 Edouard Legendre
External consultant at LaLiga and recognized international expert in Brand Management and Sports Marketing
He started his career in Formula One in 1997, evolving from commercial to Marketing positions.
In 2007 he joined the WPP Group in Madrid to create the Ogilvy Sponsorship Department to guide and support global brands in the design and implementation of their international strategies in Sports (Ford, Telefónica, Santander, Heineken among others).
Since 2013, he has developed his scope of work with Brand Management and Strategic Planning responsibilities, within the WPP Group, and outside with Project Management and consultancy work for leading institutions such as The City Council of Madrid and LaLiga.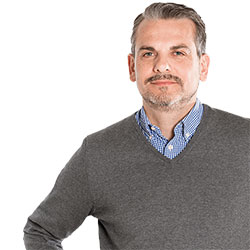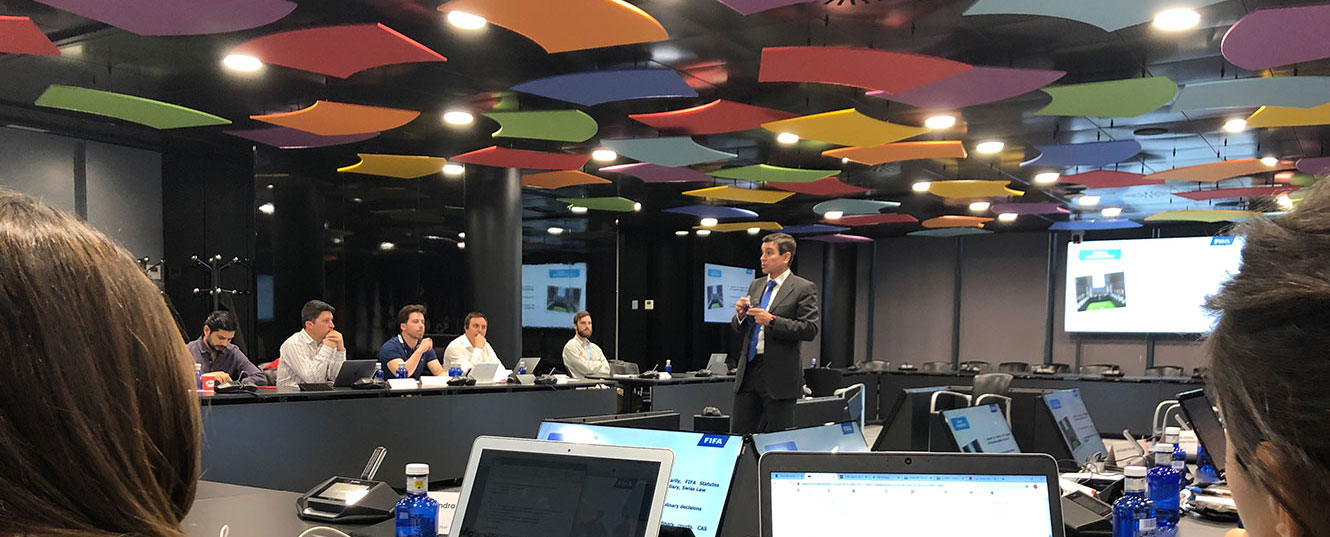 Juan de Dios Crespo
Sports Law Specialised Lawyer - Ruiz-Huerta & Crespo

Chad Biagini
President - Nolan Partners
Chus Bueno
Vice President Europe, Africa and Middle East - NBA

Diego Sánchez Trillo
Head Of Commercial - LaLiga

Patricia Rodríguez
Board Member - Granada CF

Ignacio Javier Carnero
CRO – LaLiga Tech

Rafael Fernández de Alarcón
Director de Marca, Patrocinios y Medios - Telefónica

Jaume Pons
Head of Digital Content – LaLiga

Javier Ferrero
Partner – Senn Ferrero Asociados Sports & Entertainment

Javier Sobrino
Managing Partner – Aser Ventures

Jorge de la Vega
Commercial and Marketing Director – LaLiga

José Moya
LaLiga Business School Director – LaLiga

Boris Gartner
CEO – LaLiga North America

Julio Senn
Partner - Senn Ferrero Asociados Sports & Entertainment

Kamel Emad Badawy
Business Management and Intelligence Director - Aspire Zone Foundation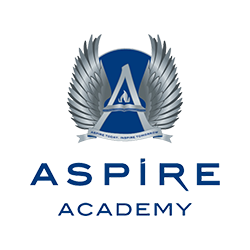 Luis Manfredi Rodriguez
Director de Control Económico - LaLiga

Mohamed Serageldin
Head of Business - Al-Ahly

Niccolo Luci
Head of Business Development - Serie A

Óscar Mayo
Business, Marketing & International Development Director – LaLiga

Pedro Gómez
Independent Advisor - PwC

José Carlos Franco García
Managing Director of Technology & Data – LaLiga

Javier Tebas
President – LaLiga

Fran Chico
Director de Deportes – Motorpress Ibérica

Ornella Bellia
Head of Professional Football – FIFA

Michail Kaloeidas
Marketing Executive Director - Supreme Committee for Delivery & Legacy Supreme Committee for Delivery & Legacy

I. Reyes
Managing Director and Head of Commerce - Ogilvy

Fatma al Nuaimi
Communications Executive Director - Supreme Committee for Delivery & Legacy

Tim Cahill
Chief Sports Officer - Aspire Academy
Week 1
MANAGEMENT IN THE SPORTS INDUSTRY
Effective and Efficient Leadership
General Management: Strategic Management - Financial Management - Legal Management - Planning and Control - Human Resources
Sports Industry Environment: Economic Analysis - Sports Environment - New Dimensions and Key Trends
Case Study - Prominent Lecturer from Local Institution: Planning and Control – Competition Management – Financial and Legal Management – Resources Allocation
Week 2
MARKETING AND CONTENT (I)
Customer Experience Driven
Traditional Marketing: Strategic and Operational - Brand Management - Marketing Mix - Marketing Plan - Communication Plan - Market Research
New Marketing (I): The Empathy Economy - Brand Activation - Shopper Marketing - Relationship Marketing
Case Study by Prominent Lecturer from Local Institution: Strategic and Operational Marketing – Football and Media – Content Creation
Week 3
MARKETING AND CONTENT (II)
Customer Experience Driven
New Marketing (II): Experiential Marketing - Digital Marketing - Purpose Marketing
Sports Marketing: Sponsorship - Strategic Alliances - Brand Activation in Sports
Al Ahly Case Study by Mohamed Serageldin, Board of Directors Member, Al Ahly SC: Sponsorship capture – Sponsorship Activation – Fan Engagement
Week 4
DIGITAL AND TECHNOLOGICAL DISRUPTION (I)
Capitalizing on the New Dimensions of the Sports and Entertainment Industry
Digital Transformation: Digital Economy - Business Management Models - New Management Skills - Web services applied to Sports Entities - eCommerce
Technology in Sports by Aspire Zone Foundation: Sports Venues and Facilities Development – Digital Transformation – Value Capture
Week 5
DIGITAL AND TECHNOLOGICAL DISRUPTION (II)
Capitalizing on the New Dimensions of the Sports and Entertainment Industry
New Digital Technologies: Cloud - Blockchain - Analytics - Artificial Intelligence - Robotics
Digital Strategy in Sports: Big Data - Harnessing the Fan
Competitive Gaming and eSports
Importance of Big Data in Sports by Prominent Lecturer from Local Institution: Security and Techonology at Sports Facilities – Data Management
Week 6
MEDIA AND ENTERTAINMENT
The Power of On-brand Content
The Media: Media Environment - Media Plan - Public Relations - Audiovisual Rights
Content: The Entertainment Industry - Business Models - Audience - Platforms - Creation - Production - Exploitation in the Digital Age - Distribution – Monetization
Media and Entertainment in Qatar by Prominent Lecturer from Local Institution: Media and Entertainment: O verview, Challenges & Way forward - Media, Entertainment & Data Ecosyste
Week 7
MAJOR SPORTS EVENTS
Planning Optimization for Legacy
Sports Governance
Sport Facilities: Venue Management - Operation - Technology and Security - Sustainability
Sporting Events: Design - Production - Funding
Sporting Mega-events: Sites and Hosting - Strategic Planning - Organization - Globalization - Urban Planning and City Marketing - Economic Impact - Long-term Legacy
FIFA World Cup Qatar 2022 Case Study by Prominent Lecturer from Local Institution: Legacy – Tournament Hosting - Infrastructure Management – Quality and Incident Management - Sustainable Development
Week 8
EDUCATIONAL TRIPS
Cities visited
Week 9
INNOVATION AND ENTREPRENEURSHIP
Inspired and Inspiring Leadership
Innovation: Innovation in Times of Transformation - Innovation in the Sports and Entertainment Industries - Generation of Ideas - Building Innovation Systems - Innovation Hubs
Project Management: Methodologies - Tools - Complexity Mapping - Convergence Plan - Organizational Design - Business Plan - Risk Management - Monitoring and Controlling
Aspire Zone Foundation: Entrepreneurship Essentials – Thinking and Innovation - Negotiation Mastery - Path to Success
In-house case studies about:
LaLiga as a leading entity of transformation in the Football Industry.
The 42 LaLiga teams (42 contexts, territories and models, differentiated and complementary).
Collaboration with other organisations closely related to the sports and entertainment sector, with the objective of integrating external case studies with football.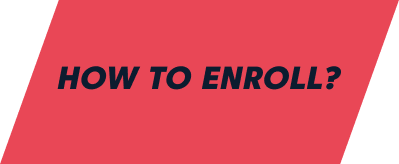 Required Documentation
Updated Curriculum Vitae.
Two photocopies of the university degree (front and back): present the copies and the original for verification at LaLiga Business School, or send a certified copy by post.
Academic certification: university degree (front and back), other certifications associated with the content of the program.