Master in Global Sports Marketing
November 2022 – July 2023
Get to know the marketing strategies and connection with the Fan of all the players in the global Sports Industry: Properties, Clubs, Agencies, Broadcasters, Sponsors and Media, among others.
LaLiga Business School is the Educational Department of LaLiga, a 100% "in house" project born in 2018 with the aim of detecting and training talent, to support and drive the exponential growth of the Sports Industry. The programs and their contents are developed by professionals from LaLiga, from teams that make up LaLiga, and from the rest of the companies in the sector, people who live the day to day of the Sports Industry and who are going to share this knowledge to face the upcoming challenges that will arise during this decade.
The objective of the Master in Global Sports Marketing (or International Sports Marketing) is to identify, inspire, challenge and train the future protagonists of Sports Management, those who will lead the growth of the Sector on a Global Scale and the Direction and Management of Sports Companies, starting by knowing today's trends.
On-site
November 2022
LaLiga Headquarters,
Madrid
Monday to Thursday:
From 17:30 to 21:30
English
9 months
Why should you study the Master in Global Sports Marketing?
Real Case Studies
(LaLiga and its 42 teams
International trips included
USA: NEW YORK
QATAR
SPAIN: NORTH - LEVANTE
Networking with LaLiga professionals with real job opportunities in a growing industry
Direct employability in LaLiga, LaLiga Clubs and Sports Industry companies:
50 alumni working in LaLiga
92 alumni working in LaLiga Clubs
95% of alumni working in the Sports Industry
Where do
our students work?







































LaLiga Impulso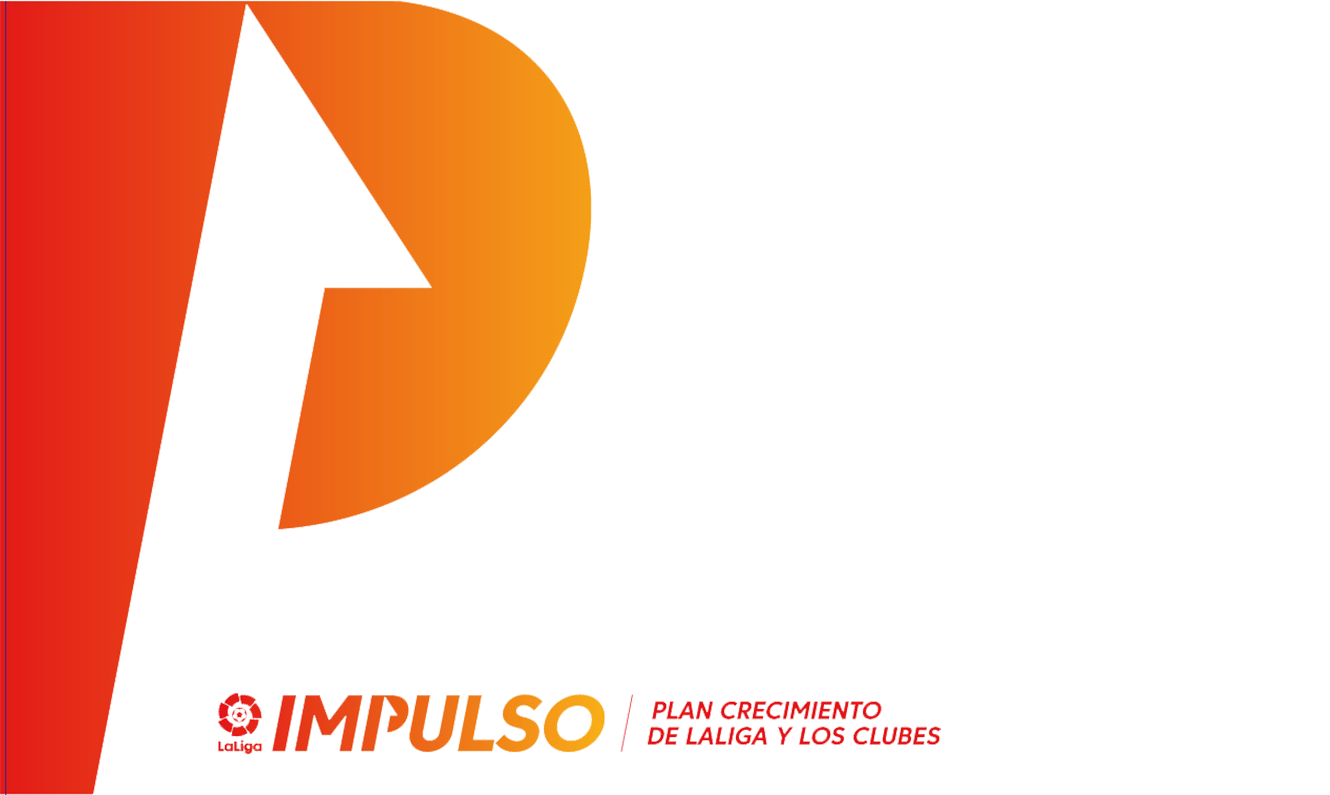 DISCOVER MORE!
IT'S THE BEST TIME TO GET TO KNOW SPANISH SOCCER AND ITS CLUBS.
LaLiga Impulso is the strategic agreement reached between LaLiga and the investment fund CVC to boost the overall growth of LaLiga clubs.
In order to undertake the projects related to LaLiga Impulso, the clubs are called upon to reorganize their structure, expand their departments and create new ones, rethink their strategies, processes and work methodology, focusing on innovation and, consequently, on attracting and retaining talent.
LaLiga, as the driving force behind the project, supports the development of LaLiga Impulso also with training, through its Educational Department, LaLiga Business School.
Providing new talent to the Clubs through the Master's degrees we offer, which are aimed at students and professionals from other sectors.
Training of club employees
Advise Clubs on:

1

Definition of the new organization chart according to these development plans

2

Identifying the profiles of new professionals required

3

Support in the recruitment and training process